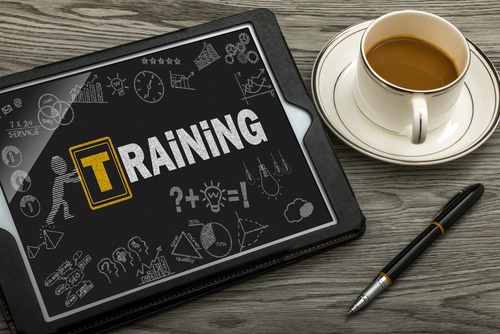 Instructor-Led Training
With training delivered both in an open enrollment format and Onsite (Client-site), our trainers specialize in masterful deliveries anywhere in the world. With an industry-leading average student satisfaction rating of 9.63 on a scale of 1 through 10 and a Net Promoter Score of 84 you can rest assured that you will receive the highest quality of instruction at Optima Train. We frequently customize content to our client's industry context. You no longer have to attend training events where content is largely irrelevant or boring. We work collaboratively with our clients to find out beforehand exactly what the training is intended to address, how it aligns with business goals, and how the training will affect the trainee personally.
Contact us today if you would like us to deliver onsite training or attend our open enrollment classes.
Virtual Instructor-Led Training
Some clients have a disparate workforce dispersed across multiple time zones. Our trainers accommodate their learning goals through synchronous (live) learning using any number of virtual training delivery platforms.
Online Training
Ever attended a training event but forgot some important piece of information that you wished you could have recorded to play back? Our Online courses fill that void.
But there are tons of online training content on the internet. Why should you trust Optima Train with your learning investment? Because:
Our training has been purchased by customers in 105 countries.
With decades of experience in the adult learning space, Optima Train has figured out what you need (and don't need) to quickly learn content to be productive at work.
Our trainers have deep subject matter expertise and understand industry context.
There is zero wasted time in our video-based courses.
The content is rich, relevant, modularized, searchable, and densely packed with actionable practical knowledge you can apply immediately.
The content is very carefully planned and laid out in an order that maximizes learning.
You can learn at your own pace on any device. You are no longer tethered to the computer. Rewind, pause, re-watch, forward, skip. Control your learning tempo.
The videos are chunked into bite-sized manageable morsels so you can stay on track and not get bored.
You can track your progress in our portal and earn certificates of completion at the end of a course.
In most instances, you will download exercise files so you can follow along with the instructor as many times as you want.
We provide flexible term options and volume discounts.
Our C.L.I.P.P. learning methodology ensures maximum retention.
C – Click on your course and watch the bite-sized training video
L – Learn the material by repeating all the steps the instructor is demonstrating
I – Imbibe the knowledge by focusing on the techniques
P – Practice what the trainer just showed you by trying it on your downloaded exercise files
P – Perform by applying the learnt knowledge immediately at your workplace or school environment