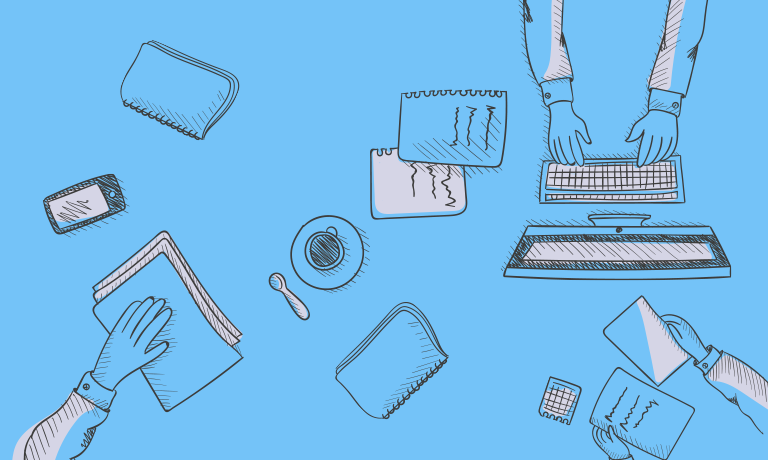 Instructors
Effective Strategic Planning and Project Lifecycle Management through JAD Facilitation
Effective Strategic Planning and Project Lifecycle Management through JAD Facilitation
Objective
This course will introduce several JAD (Joint Application Design) session agendas that can be used to drastically streamline strategic IT planning and project management activities. Focus is on adequate prioritization of IT projects aligned with business strategies, as well as the successful implementation of these projects.
Day 1 of the course reviews facilitation processes and explores business processes and strategy.
Day 2 of the course encompasses project scope definition and requirements definition.
Day 3 of the course covers project management plans, system testing, and user acceptance.
Who Should Attend?
CIOs, IT/IS Directors, Project Managers and PMO Staff and other key stakeholders involved in the development of strategic business and IT plans, as well as the planning and management of projects.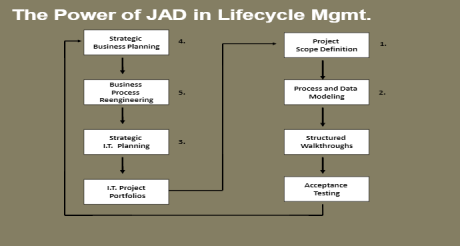 Course Outline
Day One:
Introduction
Participant introductions / expectations Course objectives
Review facilitation concepts
Strategic Business Planning
Mission / vision / guiding principles Assessment
Strategy development
Implementation
Business Process Improvement and Re-engineering
Business process improvement
Business process re-engineering
Strategic IT Planning
Plan the ISP project
Analyze business strategies and policies
Outline the business requirements
Define the architectures
Conclude the information strategy plan
Day Two:
Project Scope Definition
Develop business perspective for project
Define system objectives
List major inputs and outputs
Identify major business events and functions
Process modeling
High-level data modeling (ERD)
Confirm system objectives
Project Detailed Requirements Definition
Define system function
List and define system function steps Develop data flow diagram
Define interface files/data bases
Define inputs and outputs Develop entity relationship model
Define security and privacy requirements Define environment requirements
Define computer resource requirements
Day Three:
Developing a Project Management Plan
Define success measures Define project strategy
Identify work breakdown structure Identify content of each deliverable Perform risk analysis
Develop contingency plans and priorities Develop additional project plans (based on the PMBOK® Guide)
Identify roles and responsibilities Produce Gantt chart
Produce critical path diagram Review the plan
Conducting Walkthrough and Peer Reviews
Objectives and requirements Step through the system
Performing Acceptance Testing
Establish baseline Testing process Test plan
Roles and responsibilities Test environment
Course Wrap-up
Review course objectives Review participant expectations Fill out course feedback forms
Course Reviews
1 stars

0

2 stars

0

3 stars

0

4 stars

0

5 stars

0
No Reviews found for this course.