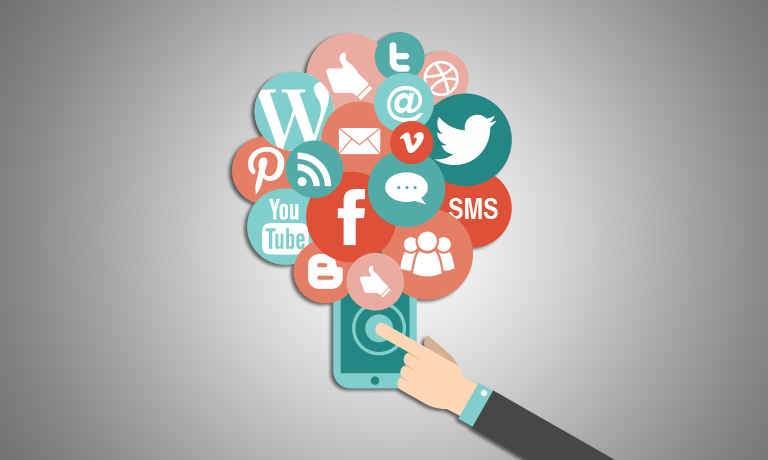 Instructors
NISM Social Media Strategist (SMS)
NISM Social Media Strategist (SMS)
Course Specifications
Course Number:
095002
Course Length:
5 days
Course Description
Overview:
Social media is becoming a indispensable component of both personal and business life. More jobs include social media tasks as part of the job description, and more people are choosing career tracks as social media strategists, who will focus on planning, implementing, managing, and reporting on social media activities. Your ability to function efficiently and effectively in the performance of your social media tasks cannot only set you apart from other social media professionals and strategists, but it can mean the difference between success and failure in achieving social media goals for your organization.
Since the social media landscape is continuously evolving at a rapid pace, a true social media strategist has to be able to apply proven best practices for planning, preparation, content creation, and interaction regardless of the social media platforms involved. This platform-agnostic approach was taken by the National Institute for Social Media (NISM). The NISM Social Media Strategist certification is designed to test knowledge and skills that apply broadly to social media, to platforms that are favored today, and will also apply to new platforms that become popular.
As with many other professions, a credential such as the NISM Social Media Strategist certification will help set you apart from your competition, whether you are seeking employment at an organization or looking for clients as a consultant. This course is designed to provide best practices, knowledge, information, and skills to be successful in planning, implementing, managing, and reporting in social media. It will also help prepare you for the NISM Social Media Strategist certification exam.
Course Objectives:
In this course, you will plan, implement, manage, and report all aspects of an organization's social media strategy, and prepare for the NISM Social Media Strategist certification exam.
You will:
Describe the value of social media in business.
Manage culture to facilitate social media adoption.
Analyze organizations, markets, and competitors.
Audit social media.
Select and validate social media goals.
Select social media platforms.
Address legal, licensing, privacy, and defamation risk.
Create social media policy.
Develop a social media marketing plan.
Develop social media content.
Market on major social media platforms.
Utilize social media advertising and contests.
Plan social media campaigns.
Conduct yourself as a social media strategist.
Manage the social media community.
Manage real-time, online communications.
Measure the impact of social media activity.
Determine value and report social media activities.
Target Student:
Marketing professionals; individuals completing academic work in marketing or a related area; or general marketing practitioners new to social media marketing who are seeking to add a professional certification in the area of social media marketing.
Prerequisites:
Students should have a basic understanding of an end-user's experience with common social media platforms and social media terminology and functions, writing marketing content for the web including keyword usage and search engine functionality, general branding concepts and common practices, customer identification, and marketing campaign management.
You can obtain this level of skills and knowledge with an associates degree or higher in marketing or communications plus personal use of and exposure to social media sites, and/or two or more years' of business experience with social media sites.
Course-specific Technical Requirements
Hardware
For this course, you will need one computer for each student and one for the instructor. Each computer will need the following minimum hardware configurations:
2 GHz (I5 or better) or faster 32-bit (x86) or 64-bit (x64)
3 gigabyte (GB) RAM 32-bit or 64-bit
100 GB available hard disk space 32-bit or 64-bit
CD-ROM drive
Keyboard and mouse (or other pointing device)
1024 × 768 resolution monitor recommended
Network cards and cabling for local network access
Internet access (contact your local network administrator)
Printer (optional) or an installed printer driver
Projection system to display the instructor's computer screen
Software
Microsoft® Windows® 8
Latest Windows 8 patches and service packs
Microsoft® Word
Microsoft® Office PowerPoint® Viewer (available from www.microsoft.com/en-us/download/confirmation.aspx?id=13)
Internet Explorer® 10
Latest Internet Explorer patches and service packs
PDF viewer
In addition, each student will need a personal Facebook account and preferably additional social media accounts to perform the complete set of course activities. If some students do not have a particular account needed, they can work in groups with other participants to perform the activities.
Course Content
Lesson 1: The Value of Social Media in Business
Topic A: Social Media and the Social Media Strategist Certification Exam
Topic B: Social Media Usage by Organizations
Topic C: Benefits of a Social Media Presence
Topic D: Stages of Strategic Social Media Operations
Topic E: Social Media Personas
Lesson 2: Managing Culture to Facilitate Social Media Adoption
Topic A: Facilitate Social Media Adoption in an Organization
Topic B: Manage Barriers to Social Media Adoption
Lesson 3: Analyzing Organizations, Markets, and Competitors
Topic A: Assess Organizational Readiness
Topic B: Analyze Online Market Segments
Topic C: Analyze Targeting Strategy
Topic D: Analyze Positioning Strategy
Topic E: Analyze Competitors in Social Media
Lesson 4: Auditing Social Media
Topic A: Measure Social Media Presence
Topic B: Grade Social Media Presence
Topic C: Analyze Social Media Sentiment
Lesson 5: Selecting and Validating Social Media Goals
Topic A: Map Social Media Strategy to Organizational Strategy
Topic B: Set Social Media Goals
Topic C: Validate the Effectiveness of Social Media Goals
Lesson 6: Selecting Social Media Platforms
Topic A: Social Media Platforms
Topic B: Select Social Media Platforms
Lesson 7: Addressing Legal, Licensing, Privacy, and Defamation Risk
Topic A: Manage Online Endorsement and Testimonial Issues
Topic B: Address Copyright and Creative Commons Issues
Topic C: Address Trademark Issues
Topic D: Protect Corporate and Consumer Privacy
Topic E: Respond to Defamation Issues
Lesson 8: Creating a Social Media Policy
Topic A: Plan a Social Media Policy
Topic B: Respond Ethically to Social Media Issues
Lesson 9: Developing a Social Media Marketing Plan
Topic A: Select Keywords
Topic B: Establish Brand Consistency
Topic C: Create Customer Profiles for Targeting
Lesson 10: Developing Social Media Content
Topic A: Select Types of Content to Create
Topic B: Select Topics and Titles for Content
Topic C: Create the Body of Your Content
Lesson 11: Marketing on the Major Social Media Platforms
Topic A: Interact with Corporate Blogs
Topic B: Interact with Facebook
Topic C: Interact with Google+
Topic D: Interact with YouTube
Topic E: Interact with LinkedIn
Topic F: Interact with Twitter
Lesson 12: Utilizing Social Media Advertising and Contests
Topic A: Select Social Media Advertising
Topic B: Plan Social Media Contest Strategy
Lesson 13: Planning and Managing Social Media Campaigns
Topic A: Establish Efficient Social Media Practices
Topic B: Create a Social Media Editorial Calendar
Topic C: Create Action Plans
Topic D: Select Campaign Management Software
Topic E: Select Social Media Management Tools
Lesson 14: Conducting Yourself as a Social Media Strategist
Topic A: Monetize Social Media Strategy Services
Topic B: Create Working Partnerships and Referral Networks
Lesson 15: Managing the Social Media Community
Topic A: Manage an Online Community
Topic B: Establish Online Personalities
Topic C: Maintain Consistency of Voice in Social Media
Topic D: Build Social Media Relationships
Topic E: Improve Customer Service Through Social Media
Lesson 16: Managing Real-Time, Online Communications
Topic A: Triage Social Media Feedback
Topic B: Manage Feedback and Criticism in Social Media
Topic C: Manage a Social Media Crisis
Lesson 17: Measuring the Impact of Social Media Activity
Topic A: Social Media Metrics to Measure
Topic B: Measure Brand Health
Topic C: Measure Brand Awareness
Topic D: Measure Operational Improvement
Topic E: Measure Customer Experience Improvement
Topic F: Measure Innovation Through Social Media
Lesson 18: Determining Value and Reporting Social Media Activities
Topic A: Social Media Economic Value
Topic B: Track Conversions
Topic C: Track Referring Sources
Topic D: Determine Social Media ROI
Topic E: Perform End of Cycle Reporting
Appendix A: NISM Social Media Strategist Certified Professional Exam Mappings
Course Reviews
1 stars

0

2 stars

0

3 stars

0

4 stars

0

5 stars

0
No Reviews found for this course.