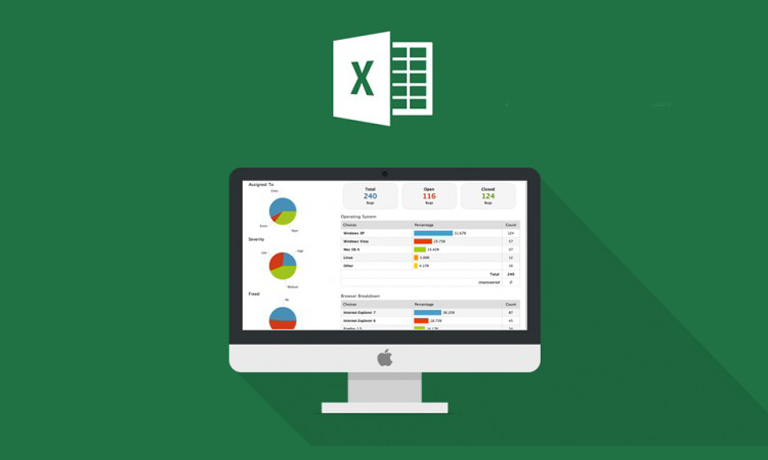 Instructors
Practical Excel 2016: Pivot Tables & Pivot Charts for the Workplace
Practical Excel 2016: Pivot Tables & Pivot Charts for the Workplace
COURSE DESCRIPTION
This course provides an in-depth coverage of pivot tables and pivot charts in Excel 2016. These are two of the most powerful, if not the most powerful, data analysis tools in Excel's arsenal, and they should definitely be mastered by anyone who aspires to becoming an Excel "power user." As this course will illustrate with many examples, the tools are surprisingly easy to learn and use—once you know they exist.
Category: Office Productivity/Microsoft
What are the requirements?
What am I going to get from this course?
Over 3 hours of video content, with corresponding Excel data files for hands-on practice
An understanding of how pivot tables allow you to break down numerical data by categories, something other Excel tools can do, but not nearly so quickly or easily
How to build pivot tables by clicking and dragging
An understanding of the advantages of using Excel tables as a basis for pivot tables
How to base pivot tables from an external source or an Excel data model
How to build pivot charts, which are automatically synchronized with the corresponding pivot tables
How to sort and filter in pivot tables
Methods for grouping categories, especially dates, with many categories in pivot tables
An understanding of the role of pivot caches for extremely fast pivot table calculation
How conditional formatting in pivot tables provides even more insightful reports
How to create calculated items and calculated fields for pivot tables
How to use pivot tables for finding unique values, creating histograms, and classification (learning which variables are related to a Yes/No variable)
What is the target audience?
Any competent Excel users who want to take their Excel data analysis skills to a whole new level
Course Reviews
1 stars

0

2 stars

0

3 stars

0

4 stars

0

5 stars

0
No Reviews found for this course.